If you're looking for a family holiday with theme parks and kids clubs, Aotea/Great Barrier Island might not be the right location for your next family break. But, if your family love nature, short hikes and beautiful beaches, then it may just be the destination for you. Here are some perfect family activity ideas on Great Barrier Island.
Best family beaches:
Gooseberry Flat & Pa Beach on a calm day are perfect for a family day on the beach, especially with little children
Medlands– perfect to have a go at surfing, rock pooling or playing in the mermaid pools at low tide
Harataonga– For a full day adventure, head to this magical beach with fishing rods, snorkels and a picnic – the beach is just a short walk from the car park but feels like an adventure
Best family activities:
Surfboard hire – head to Medlands beach to catch some tubes
Dark sky tours are suitable for children from 8 years old up
Head out sight seeing or fishing with Hooked on Barrier
Head out kayaking in Whangaparapara Harbour, Puriri Bay, Shoal Bay or Pa Beach – All locations have some form of kayak hire.
Had to Glenfern Sanctuary to discover endemic bird species, a swing bring to a kauri tree and short loop walk
Best family walks: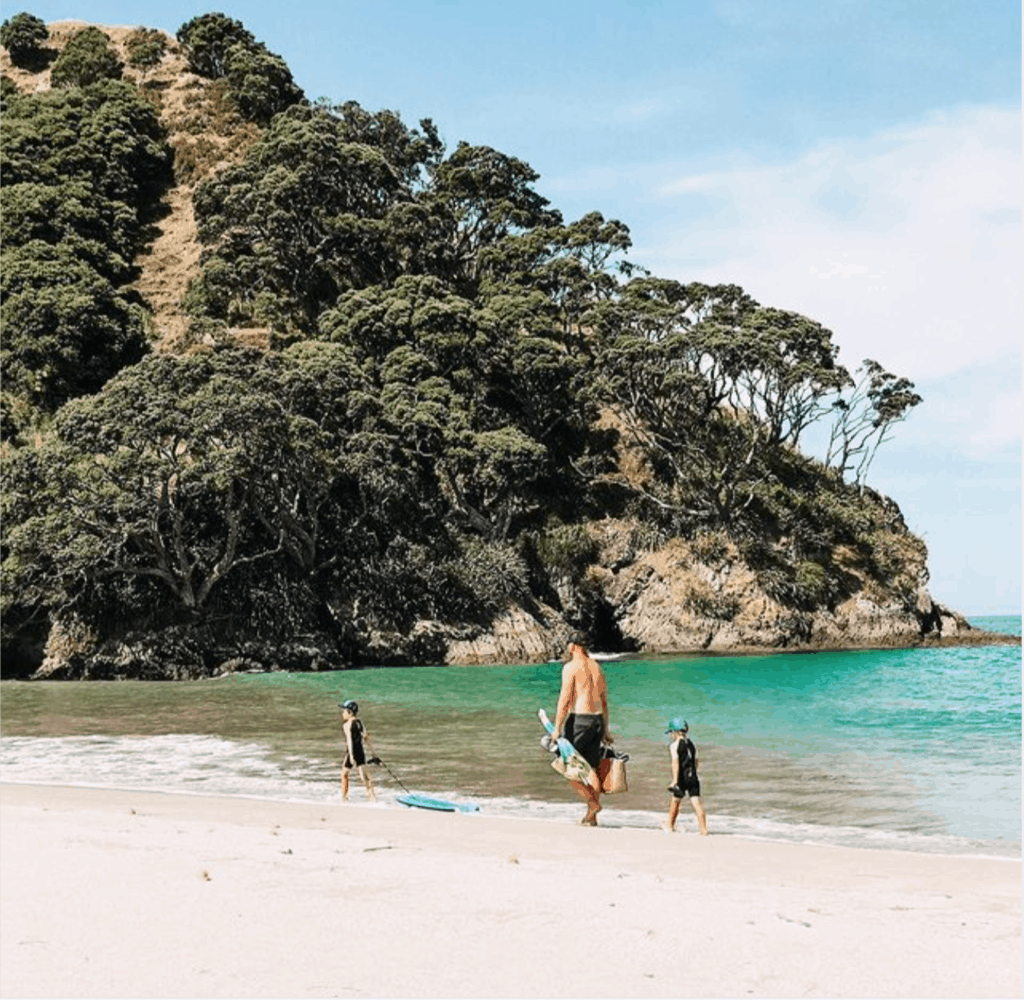 Accommodation suggestions:
For holiday bach options we recommend taking a look at Holiday Houses or Airbnb. Many of the island's holiday baches are listed on these sites and are a great starting point. There are many lodges that are also suitable for children with family rooms or two bedroom suites.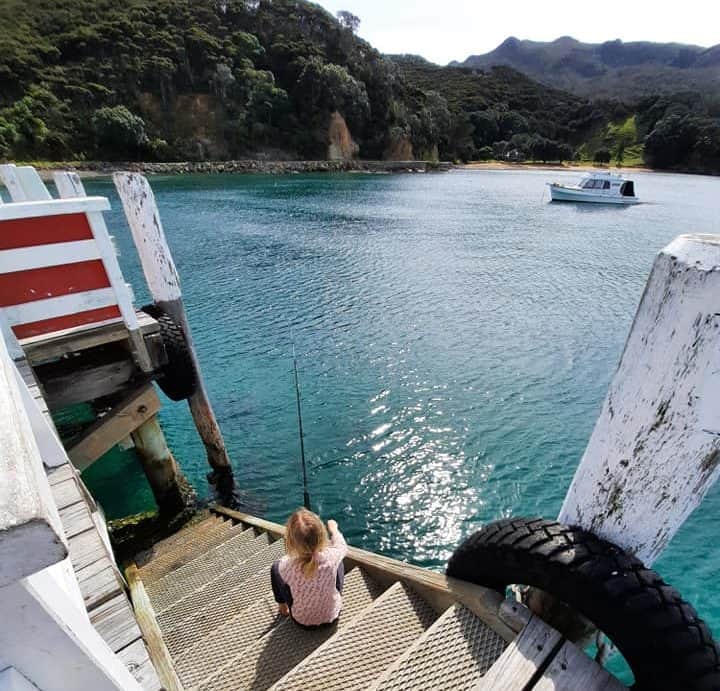 Transport advice:
If you are a family of five bringing lots of luggage, we recommend checking with your car rental provider that they have a decent size car for you. There are several car rental providers that have vans for hire or people carriers suitable for families.
Transport to the island:
If you are bringing your family for a five day plus adventure, we know how much gear you'll need, particularly with young children! We highly recommend booking to bring your car on the Sealink ferry so you can bring everything you need along! Ensure you book well in advance to avoid disappointment.