Visiting Aotea Great Barrier Island by Boat
Aotea/Great Barrier Island is a boaties heaven. With many coves and inlets only accessible by boat, there is a lot to discover. It's also worth coming ashore, checking out the extensive tracks and loop walks through the conservation park, meeting and contributing to the local community.
If you've found safe anchorage, why not book onto a locally guided tour to get a more in-depth knowledge of the island.
Around Port FitzRoy and Whangaparapara there are a network of tracks perfect for short walks, day hikes or an overnighter.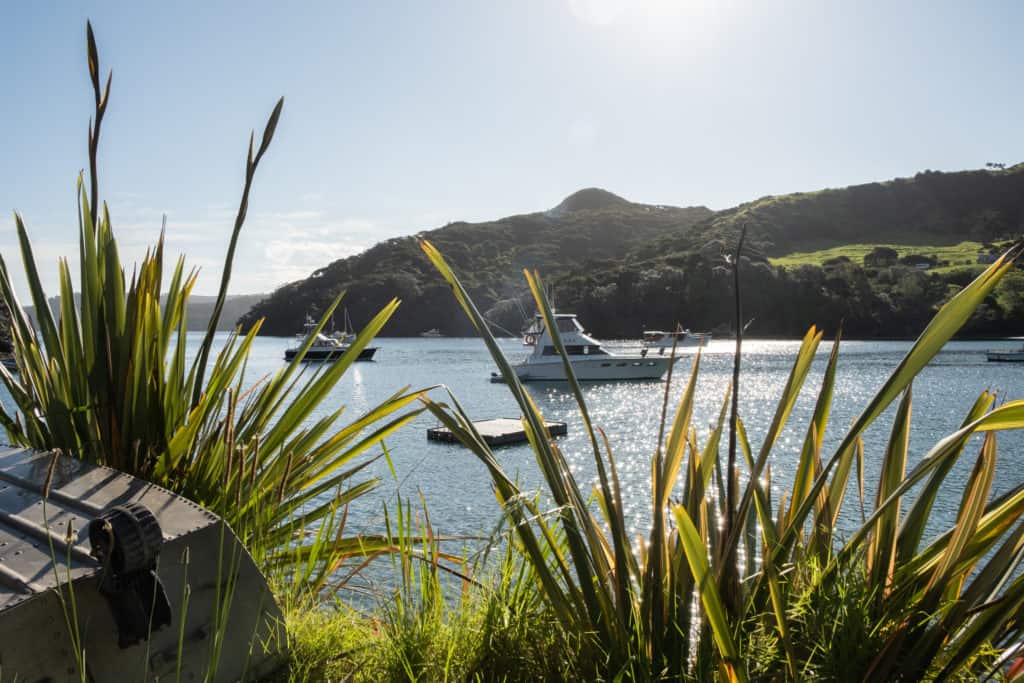 Port FitzRoy and Whangaparapara harbours are both great starting points for the Aotea Track. From FitzRoy you can take the Forrest Road track or from Whangaparapara harbour take the tramline track to start the multi day hike. If you check out the Aotea conservation track map there are many loop tracks you can do that take half to a full day.
Glenfern Sanctuary in PortFitzRoy is a must visit and easily accessible by boat, their jetty is opposite the harbour in Port FitzRoy. Head up to meet Brad & Bridget who run the sanctuary or one their hardworking volunteers to learn more about the conservation efforts including pest trapping to increase native bird numbers. There is a beautiful loop walk around the sanctuary that leads to a stunning view point and access along a swing bridge to a beautiful kauri tree within the ground. You might be lucky enough to meet some friendly kaka and you'll no doubt will leave feeling inspired!
General Information for boaties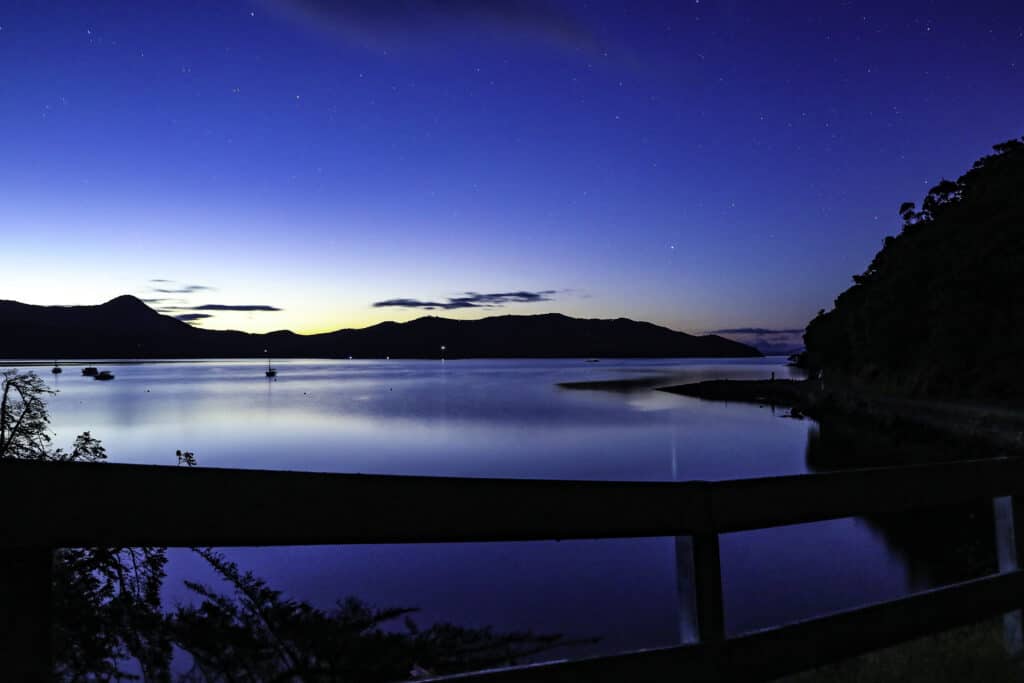 Recommended transport options
Passenger transport and rental car options – Book ahead.
People and Post – run a daily service (Mon-Sat) from Tryphena (9:45am) through Claris (10am) to port FitzRoy (11am) and comes straight back down to Tryphena.
Note for Port FitzRoy – Mike Newman is the main shuttle driver and North Barrier Rentals is the main car rental up North.
Recommended accommodation for boaties – (There are lots of options, but all the below recommendations are located within an easy walking distance from the water): Linga longa studio and backpackers, Kaiaraara Bay Chalet, The Jetty, Glenfern Sanctuary, Orama Oasis, Great Barrier Lodge, Tryphena House, The Currach Irish Pub, Tipi & Bobs, Shoal Bay Estate
Accessible places to eat: Currach Irish Pub, Pa Beach cafe and Mulberry Grove (Tryphena). Great Barrier Lodge (Whangaparapara) and Port FitzRoy Burger Bar (Port FitzRoy)