Many of our visitors come to see the night sky. Aotea/Great Barrier Island was the first island dark sky sanctuary in the world and the only sanctuary in city limits. With minimal light pollution on the island, at night, when the skies are clear the milky lights up the sky. Make a break from the city and take a dark sky escape on Great Barrier Island!
If you are coming to view the night skies you have a few options, the skies are incredible to the naked eye, but without a guide you won't uncover the depth of stories the sky holds.
Good Heavens offers group and private tours. These tours take you on a comfortable, enlightening and entertaining journey through the universe. You'll learn more about our night sky and how you can use the stars to orientate yourself and discover places where stars are born. This unique and personal experience is like no other.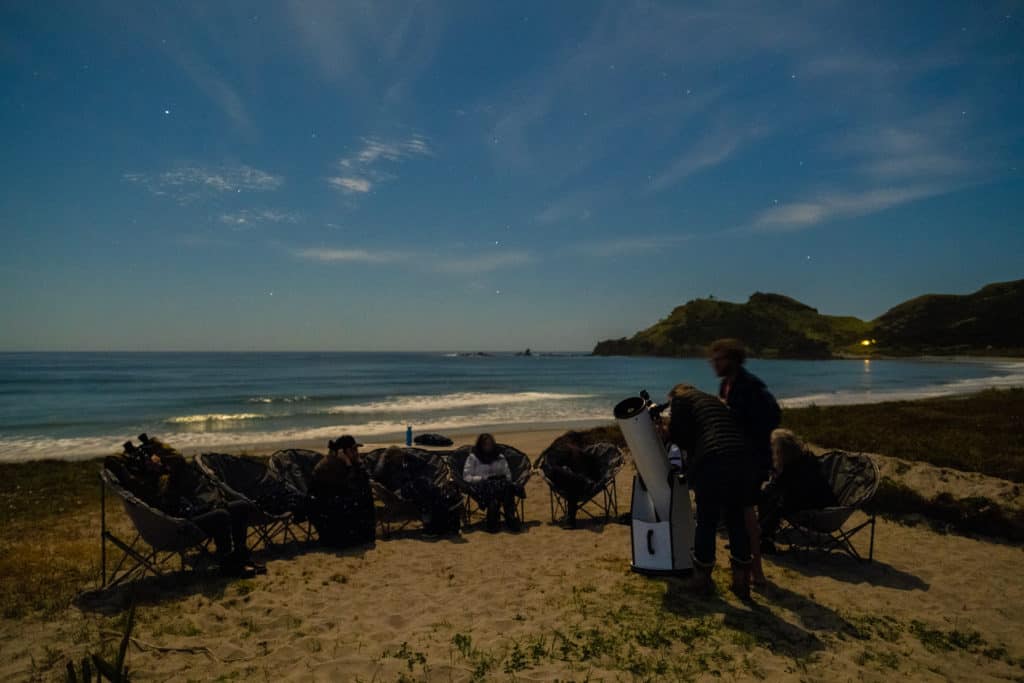 For avid photographers keen to learn more about astrophotography, local astrophotographer Carol Comer creates bespoke astrophotography adventures taking you to the best shooting locations often in the early hours of the morning.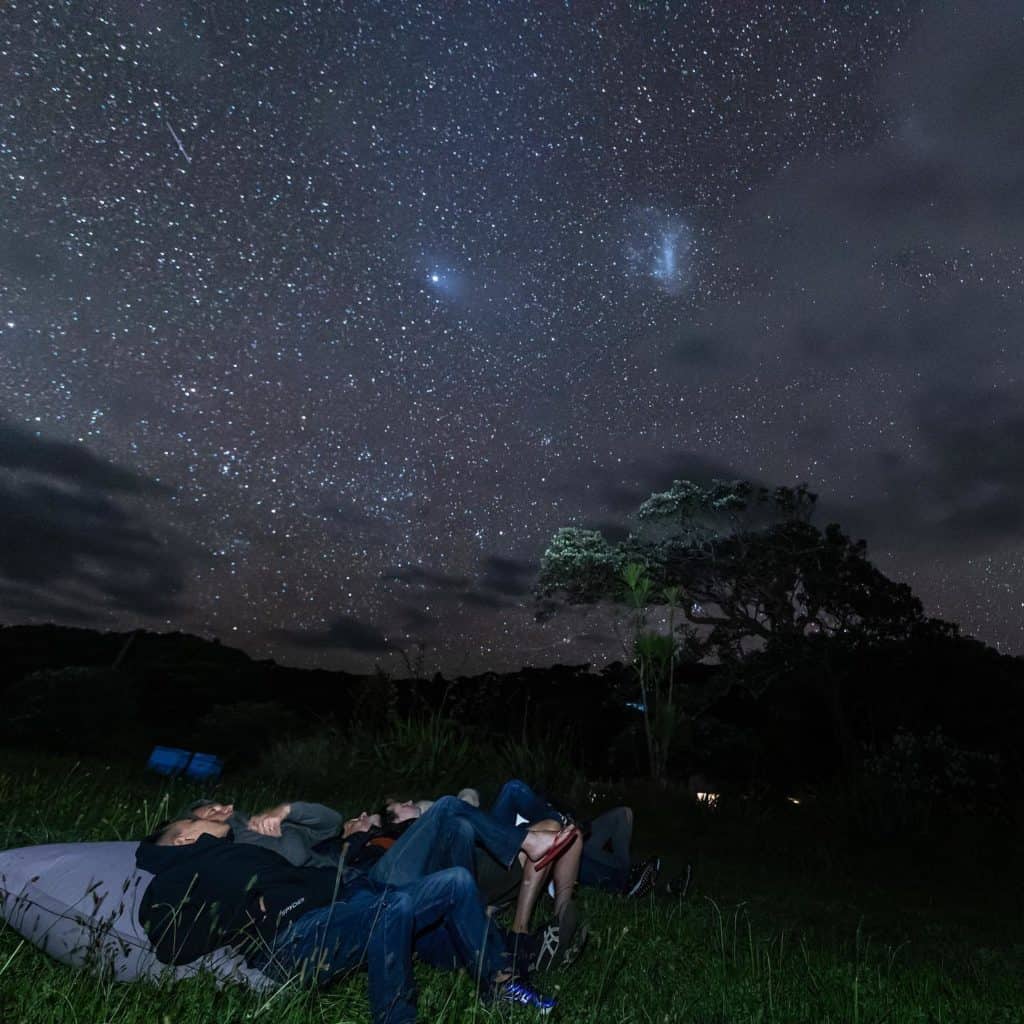 Star Treks offer an entirely different experience on a twilight trek to Kaitoke Hot Springs. After a steep climb to a viewing point over Kaitoke Wetland's these local guides share astronomical facts about the moon as it rises, current constellations, planets, and beyond.
Head out on a guided night walk with the team at Glenfern Sanctuary to discover the wildlife after dark including glow worms and native fresh water fish.
For the clearest skies up North and for self guided astro enthusiasts: Shearer's Quarters at the Northern end of Whangapoua, Whangapoua campground or Glenfern Sanctuary (who also have a telescope)
Amazing locations for private dark sky experiences: Trillium Lodge, Oruawharo Cottage, Xspot, Medland's beach lodge
Accommodations with hot tubs or outdoor baths under the stars: Kaitoke Cottage, Tryphena House, Fantail Stories and Jack's Sanctuary.