Local Island Stories
Once it grabs you, it won't let you go. The island has a way of capturing you. First it appeals to your senses, with the wind in your hair, the salt spray on your face, the scent of obscure blossoms in the bush, your body submerged in the hot pools.
If you delve deeper into local stories on your trip to the island, you'll learn that many of our residents were once visitors too.
Tour providers like Go Great Barrier Island offer fantastic group tours sharing thrilling stories and tales for you to get to know the island beyond its beautiful landscape.
Escaping the fast-paced modern life
For many people the Barrier is a place to escape the stress and pressures of city life; to step back from traffic and overcrowding. It's a chance to live with nature, not outside of it. Being off the grid helps and allows locals to be self-sufficient, live sustainably and get great satisfaction out of collecting their own water and generating their own solar or wind power and for many, growing their own produce. Barrier life teaches you to appreciate the small pleasures in life, the value of commodities and how overly convenient modern life has become.
Life on Aotea has always been pioneering and tough. It's still not straightforward. Locals have to think about switching on a light, running the tap and scheduling their laundry with the sun. But, with so many more people trying to escape the grinds of modern life, Aotea has become a choice for enterprising people choosing to live sustainably.
Lessons in community & self-sufficiency
Community is at the heart of everything on the Barrier, living on a remote island with a small population forces people to support one another in ways not seen in bustling cities. This can bring its challenges, incredible benefits and unexpected acts of kindness. From swapping fish for veggies, horse poo for seaweed, seedlings for fresh baked bread, volunteers sewing COVID-19 masks for the entire community, community vegetable gardens, sharing art in the community gallery, sharing firewood with your neighbour, sharing your sour dough starter or kombucha scobie, sharing cuttings from your favourite plants, fixing your power or water system with the help of your neighbour… the list is endless and these acts are often followed by the much-used term; 'only on the Barrier'.
As a visitor, you'll realise this place is unique, it will slow you down. Get to know the locals and the lifestyle. It's a humbling and interesting experience. You'll find it's easy to live in the moment on Aotea.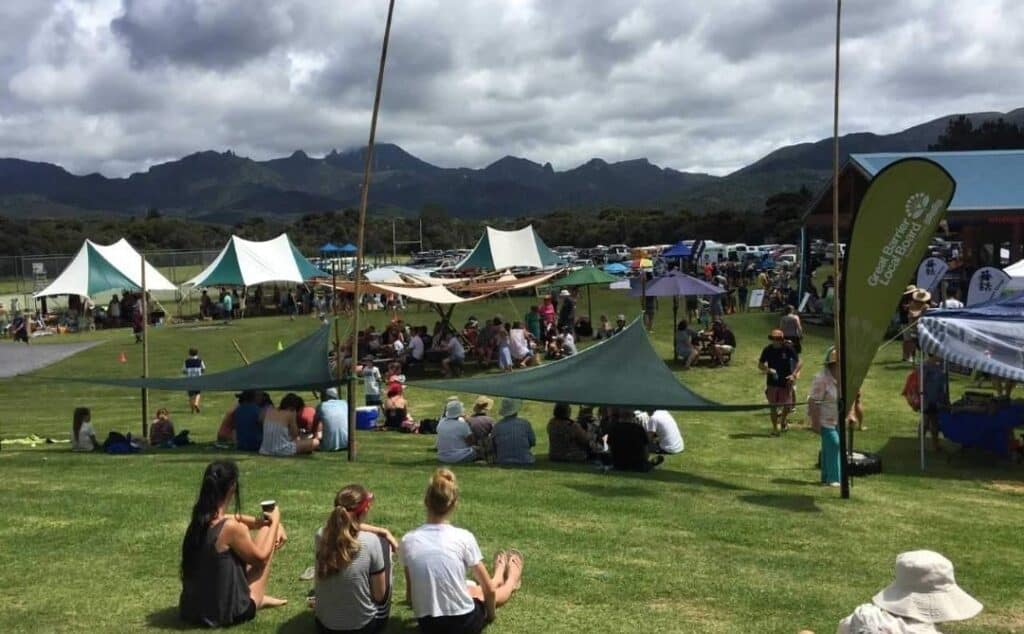 Aotea FM – Great Barrier Island's not for profit community radio station. You can stream live online or when you're on island 96.4 in the South and 104 in the North. Check out the weekly schedule here
There are no upcoming events.