Aotea's Dark Sky Sanctuary
On Aotea, we enjoy the trifecta of pristine ngahere, clear moana and the darkest rangi. Stunning beaches stretch between the bush and the sea stretch and these wide-open beaches provide a superb setting for observations of our Dark Sky Sanctuary skies.
Our community values the protection of our land, sea and skies: 60% of the island is conservation park, there is a rahui around the island which is the ancient Maori way to protect some of our food sources and our sky is protected under a Dark Sky Sanctuary. We feel that preservation of our skies is particularly important to the health and wellbeing of our community, visitors and also for the night-time protection of our natural environment which teems with endemic flora and fauna, many protected species.
Elsewhere on the planet, many of these endangered species are affected by light pollution and to a lesser extent, elsewhere in New Zealand as well. Aotea, for instance, is a haven to the tokoketai black petrel and to long and short tailed bat species. Under Aotea's dark skies, they are not distracted by light at night. On Aotea the population density if very low. We generate our own limited power, so are frugal with lights, and as there are no streetlights and definitely no bill boards, there is no light glow. So, when islanders have gone to bed, the island rests in wholesome, blissful darkness.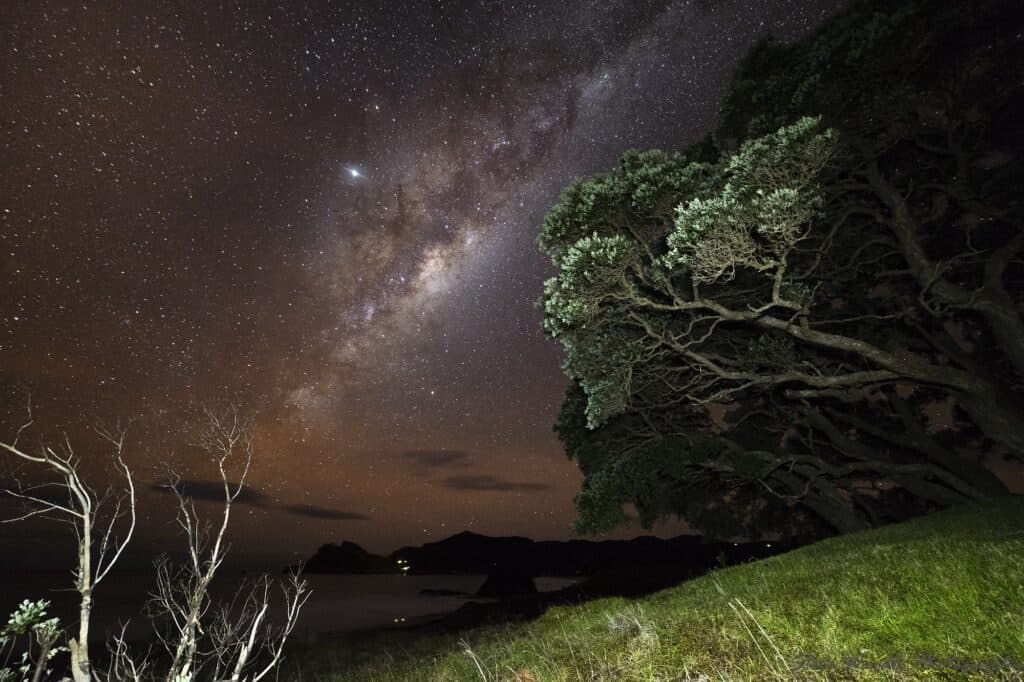 There a many other Dark Sky Places in the world, see here, but Aotea Great Barrier Island is unique, because it is so easily accessible from a large international airport (Auckland), and you don't have to forego your creature comforts, as you can stay within the sanctuary, in comfortable accommodation.
Some people may be drawn to bright lights for their holidays but more and more are recognising that dark skies are a precious and scarce resource, and are choosing to holiday is dark sky reserves, parks or sanctuaries like Aotea. The island also has a wonderful subtropical climate and seaside stargazing is different level. Try it!
Did you know?
*Light pollution, the excessive or inappropriate use of outdoor artificial light, is affecting human health, wildlife behavior, and our ability to observe stars and other celestial objects.
*An increased amount of light at night lowers melatonin production, which results in sleep deprivation, fatigue, headaches, stress, anxiety, and other health problems.
*More than 80 percent of the world's population, and 99 percent of Americans and Europeans, live under sky glow. It sounds pretty, but sky glow caused by anthropogenic activities is one of the most pervasive forms of light pollution.
*Some of the most light-polluted countries in the world are Singapore, Qatar, and Kuwait,
…but Europe and the United States are very much affected my light pollution too, see this map.
*Because of light pollution, sea turtles and birds guided by moonlight during migration get confused, lose their way, and often die.
*Large numbers of insects, a primary food source for birds and other animals, are drawn to artificial lights and are instantly killed upon contact with light sources.
Find more light pollution facts here.
FAQ's about our Dark Sky Sanctuary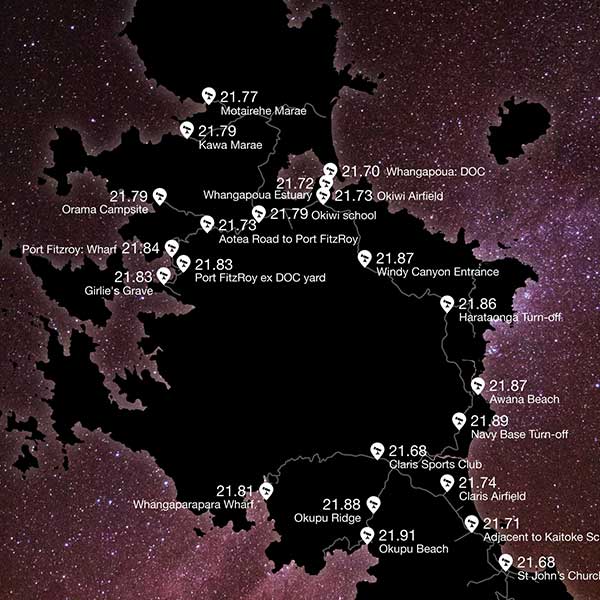 Five shocking facts from the International Dark Sky Association
Exposure to light pollution at night puts your health at risk
Light pollution kills millions of birds a year
Light pollution contributes to climate change
Artificial light at night disrupts the seasonal cycles of trees
The sky glow of cities like Los Angeles are visible from an aeroplane 200 miles away!
Find out more from the IDA here
Guided Experiences
Upcoming dark sky events you may be interested in:
There are no upcoming events.