Aotea's nightlife is remarkable.
I'm not talking Thursday open mike nights at the Currach, the sets by local DJs at the clubs or the annual Aotea Live showcase of musical talent.
Rather, the island is world famous as a Dark Sky Sanctuary. Ten times more stars are visible here than in Auckland.
Hilde Hoven, a stargazing guide who runs Good Heavens, says once we turn the lights off and step outside into the night, our senses sharpen and seem to become exaggerated.
"In the dark, waves thunder on the beach, never mind their size. The smell of smoke from woodstoves becomes apparent. As our eyes adjust and we look upwards at the stars and the Milky Way the feeling can be almost overwhelming."
"In the dark it doesn't matter what you look like," Hilde says, "whether you have your make up on or not. Everyone becomes just a silhouette, an impression when there is a faint glimpse of light."
Carol Comer has a family of ruru living just outside her back door.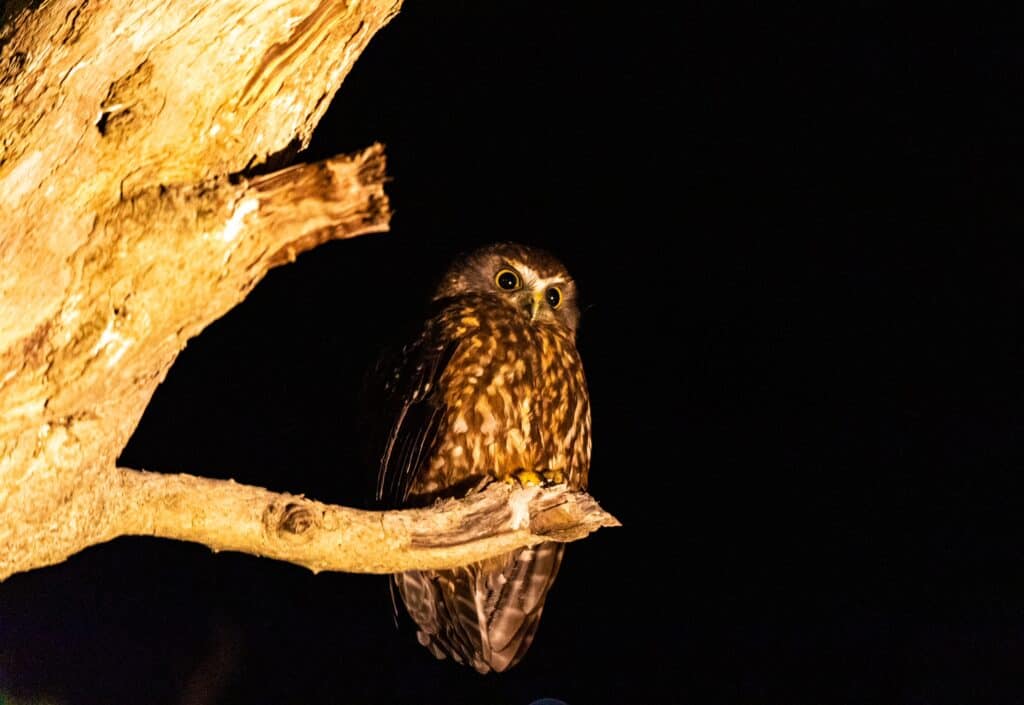 "OMG, just amazing, we turn the back lights on and watch them fly in catching the pūriri moths. The other night I was sitting a metre away in my dressing gown with a cup of tea until midnight, he's looking at me, and I'm chatting to him. That's Friday night entertainment on The Rock, and I wouldn't swap it for the world!"
Carol runs workshops for aspiring astrophotographers and is also alert to tell-tale signs of bioluminescence – when there's warm water and red algal colouration. At night it turns into a pulsing blue lightshow.
Look the other way at Ōkupu, she says, and you might see glow worms in the banks above the beach.
"I often just sit there and stare without even opening my camera gear. It's just incredible and you know that 97% of the world's population don't see what we have outside our back door."
She loves "showing people the silence. I let them listen to the silence, its beautiful."
Shaun Lee spends about 30 nights a year "in search of critters" with headtorch and camera.
Recently he spent hours exploring a stream, looking at freshwater shrimps and crayfish, popped up expecting a long walk back to the car, only to find he'd travelled a couple of hundred metres.
"Time and space distort," he says. "Magic happens."
He's sat on the island's highpoint, the wooden platform on Hirakimatā, and had tākoketai, black petrels, brushing past him to launch off into the darkening sky.
"Most people don't think of seabirds singing, but they do. Birds like tītī/ Cook's petrel and ōi/ grey-faced petrel (both present in small numbers on Aotea) are highly social and constantly calling to each other."
But his favourites are invertebrates. "Many insects are scared of birds, so they come out only at night. I love finding wētā. We have over 50 species of 'cave wētā' in the forest, ranging in size from a few cm to 40 cm, but most people think they only live in caves."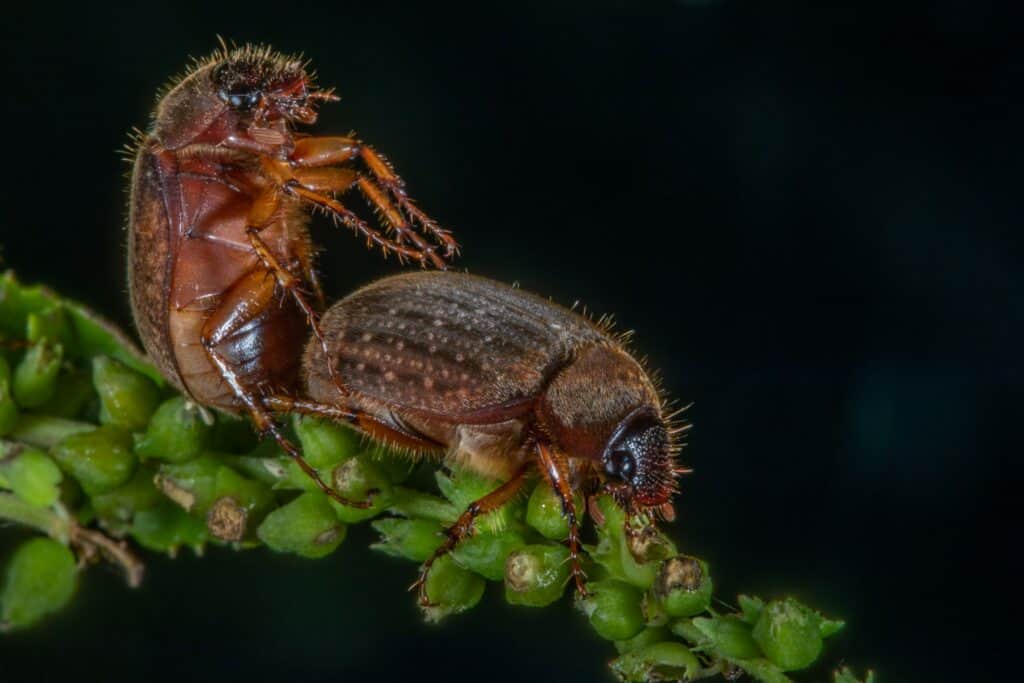 Bats are impossible to photograph, he says. They are tiny (three would fit in a cupped hand) and they fly too fast. A recent acoustic survey indicated long tail bat roosting sites in catchments in the north but they range right across the island.
Shaun says the presence of geckos is a good indicator of forest health. On Aotea and the recently created sanctuary at Tāwharanui he will see a gecko about once every eight hours. On Hauturu/ Little Barrier Island, where feral cats were removed in 1980 and kiore/ Pacific rats in 2004, one every 20 minutes. During a visit to Tawhiti Rahi/ the Poor Knights Islands, which have never had introduced mammalian predators, he saw a gecko about every two minutes.
Unlike the fickle nature of what we often refer to as nightlife, you don't need to worry about missing the show.
Annette Lees points out in After Dark: Walking into the Nights of Aotearoa, "the chance will come again in just a few hours, as it has 4.6 billion times before … in a 16,000-kilometre-long gliding plumb-line down the length of New Zealand … the Earth rolls into its own vast shadow and darkness floods across land and sea."
Written by Tim Higham, with the support of Destination Great Barrier Island.