It takes a lot of blood sweat and tears to create Aotea's big day out.
The island's Wingman Festival returns Saturday January 28 next year and trustee Renee Freeland says the local organisers have doubled down following the success of the first festival staged at the Claris Sports Club in 2021.
Twice the number of concert goers are expected there – 2000 – and an even higher calibre of acts has meant a bigger lighting and sound rig is required. Two 6m trucks are booked on the ferry to bring it out "along with more of everything."
The Aotea Wingman Festival Trust and their supporters are confident the island will cope.
Festival trustee Annabel Marshall has a professional background in event organisation and says, "there's been huge support among businesses, locals who volunteer time, and the island regulars that bring family and friends out over summer." She suggests visitors consider combining the festival with other island activities to spread the demand for plane and ferry tickets, and factor in the potential for weather disruptions.
The festival programme announced recently – includes Summer Thieves, a five-piece Dunedin band which opened for L.A.B. at their Australasian shows, Latinaotearoa, blending Brazilian and Venezuelan musical influences and dancers, and the roots reggae eight-person line-up Lost Tribe Aotearoa.
Renee says the festival showcases up and coming talent and the family-friendly vibes make it unique. Children are welcome and up to 14 years are free.

Attention is now turning to the layout and aesthetics of the venue, which will be spread across the grounds and sports fields of the Claris Social Club.
Backed by Aotea's dramatic mountain skyline will be the main stage, an electronica stage, chill-out zones, a movie space suited to kids, and a field of workshop and food tents, open from 1pm to 1am.
The other Wingman trustees are Joe Revell, Adam McMonagle, Jade Webster, William Park and Jordy Raw. "We're lucky to have a great team, with complementary strengths, including talented musicians and DJs who will be performing on the day," says Renee. Last year Thomas and Beth Daly and Briar Boulden – big contributors to the first event – stepped down from the trust.
The festival dream team were drawn together following the death of local boy Shane 'Wingman' Billingham while at the Burning Man Festival in Nevada in 2019.
"He was a legend … a big smile and bubbly personality … he'd travelled the world following music playing in bands and as a stage manager … but his heart always belonged to this island," says Renee. "Music was Shane's everything, he'd always dreamed of creating a festival on Aotea and with his passing it seemed the right thing to do, in his memory."
Shane's parents Steve and Lianne Billingham – island music royalty from the band Shag Rock – and siblings Laura and Jesse – who formed Solomon Jamski with Shane – have been hugely supportive, and the three festival stages – Malakhi, Winona and Harmony – are named after his nieces and nephew.
The Wingman vision extends well beyond the day. Profits are put back into the island's schools. Last year $4,000 each to the three primary schools and the Learning Hub which supports secondary students doing correspondence school. Annabel says if kids don't get the chance to play instruments, sing and dance, then they may not discover their gifts. A fuse drumming course from last year's grants unearthed some promising talent and a weekly dance programme has begun.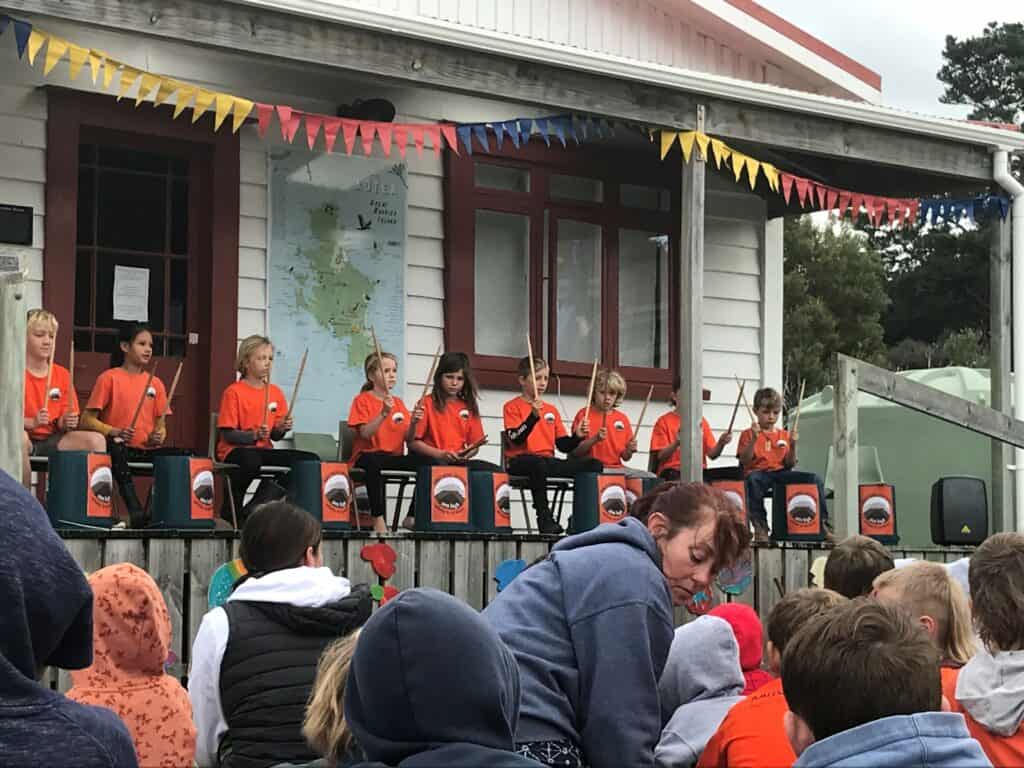 "There isn't a week that goes by when we don't hear from someone who Shane worked or played with, who says they want to help or be part of Wingman," Renee says. Multi-instrumentalist Isaac Chambers is one of those in the lineup this year.
"It's nice to think Shane's still pulling people back to the island, just as he did so infectiously in life."
For tickets go to www.thewingmanfestival.com/tickets
For up-to-date information on transport, accommodation and hospitality see www.greatbarrier.co.nz.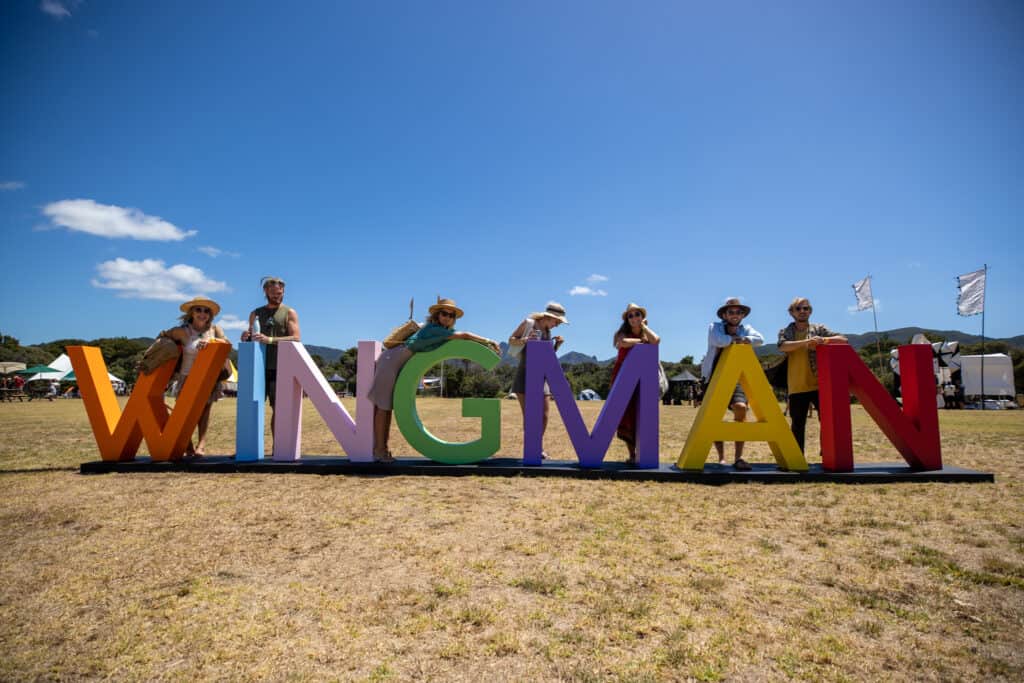 Written by Tim Higham, with the support of Destination Great Barrier Island.