As lockdown brought travel to and around the island to a halt I reached out to several island professional photographers, asking them if they would share a favourite image and about how Aotea has challenged and inspired their work.
Hillary Outdoors-based Andy Thompson chose an image taken during lockdown, part of a project he's calling Portraits on the Porch.
This one is of Dean and Jo McQuiod, who work at Orama.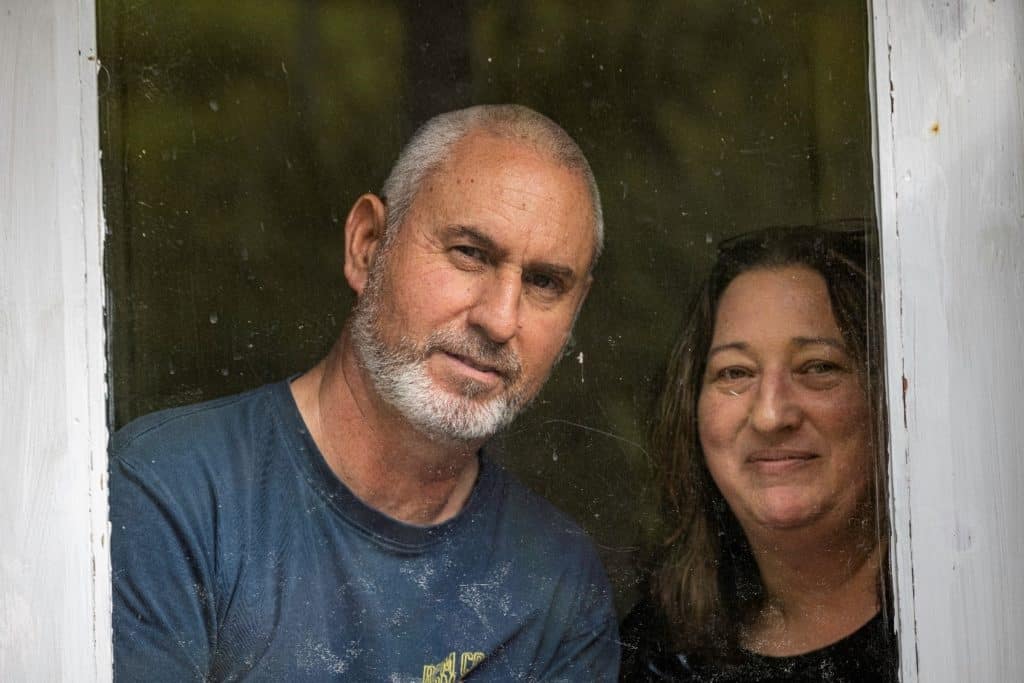 "I never stop shooting even when you think it is over. This image presented itself right at the end when I was leaving," says Andy. "I love the skin tones and facial expressions."
"The image represents how Island life can be isolating for many, particularly when in lockdown. Being quite new to the Island, this image also represents my own experience with feeling isolated."
Andy describes his style as Reportage Photography.
"I moved from Otepoti Dunedin at the beginning of the year; Aotea is quite different! It also led to a mix of missing 'home' and being slightly dislocated. Photography helps me to connect."
"To photograph in a new location is awesome, and I love the work I do here with Hillary Outdoors. The people I work with are simply amazing."
Chris Morton chose a photo he took for the coffee table book "Aotea, Land and People", which can be found in shops around the island.
"On this particular morning I has arrived very early at the water's edge just off Okiwi airstrip. The morning was so still, and I find that often you need to slow down and really feel what is happening in that place at that time.
"On this occasion, when the larger waves in a "set" of swells approaching the Okiwi bar were of a size where they flowed over the bar, the result was a portion of the wave energy flowed into the main estuary. At times the water was very calm, and then a sequence would occur of silent small waves moving towards the shore. This was what I sought to capture.
"I imagine that you could go to that place a hundred times and not see this again."
It took Carol Comer just a few minutes to realise which of her 50,000 plus photos of Aotea would be her 'favourite'.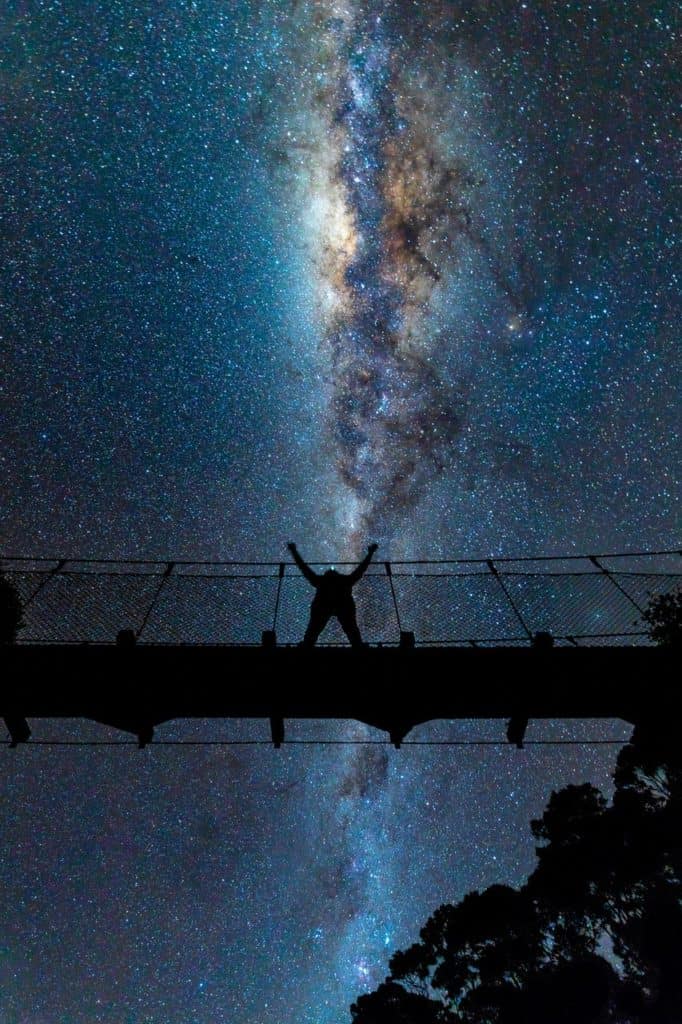 It was taken of her friend Christine on a swing bridge a minute from the Kaiaraara Hut. With the Milky Way vertical behind the bridge Carol lay on cold hard river rocks trying to stabilize her tripod and asked Christine to hold a pose as water lapped toward her.
"I was really only at the start of my photography journey – no planning, a very cold August, pure old fashioned good luck – it was just a magical night."
Now Carol runs astrophotography adventures where she teaches small groups on how to shoot the night sky.
Learn more about the work of these talented island photographers at:
www.andythompsonphotographynz.co.nz
www.chrismortonphotography.co.nz
Written by Tim Higham, with the support of Destination Great Barrier Island.