Disconnect from the world on Great Barrier Island
Aotea/Great Barrier Island is a place to disconnect from the outside world and restore your wellbeing through nature. If you're looking to escape the daily rat race, reconnect with a loved one, family, friends, or even just yourself. Aotea is the perfect destination.
Don't come to the island thinking you'll find well being spas and luxury hotels, what Aotea has to offer is much more raw and natural, a real escape from modern unnecessary conveniences and a whole new level of restorative. The simplicity of living, proximity to nature and emptiness is more than enough to give you a reset.
Just getting out here and away from the city is something in itself, but here are some extra ideas to fully make the most of your trip.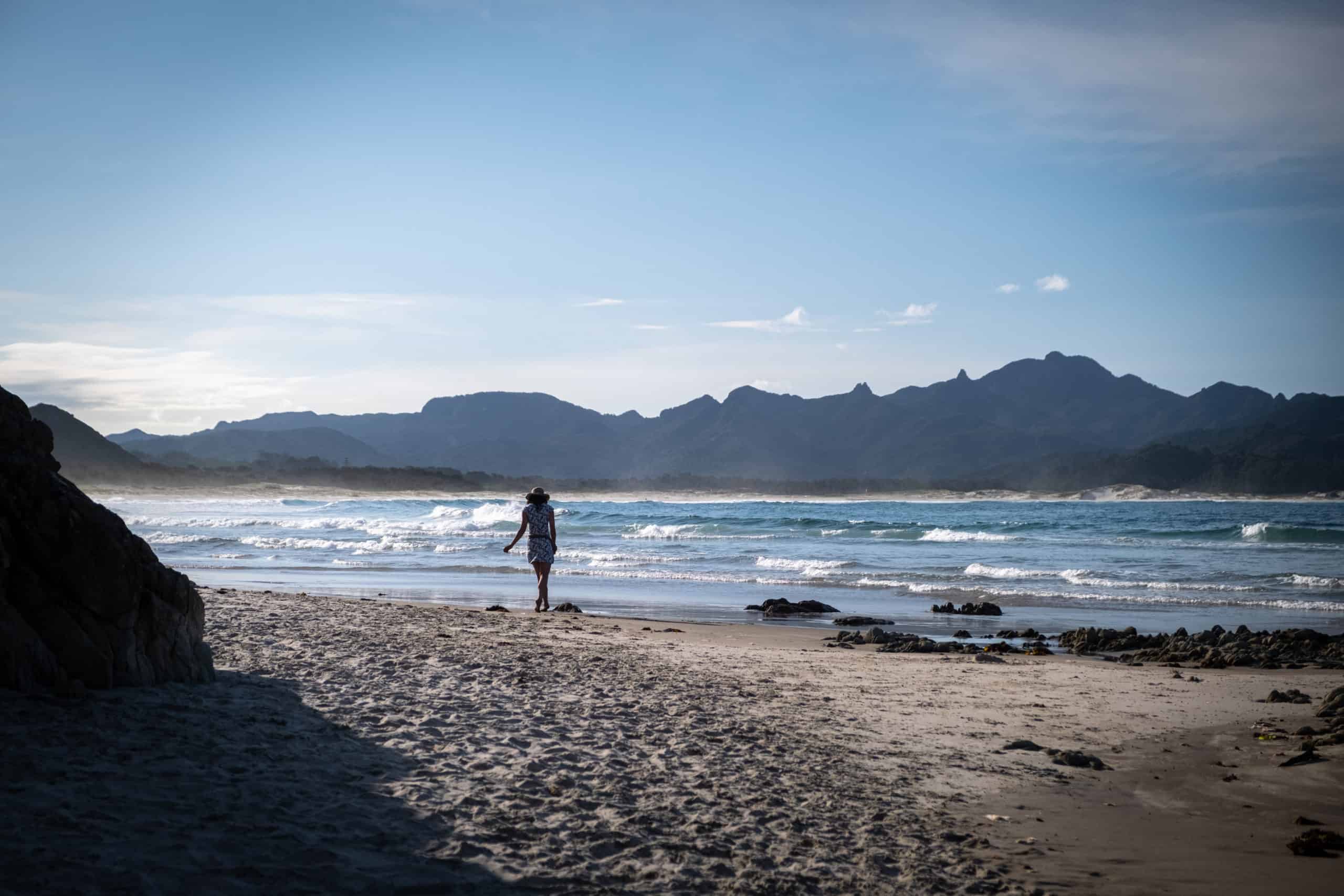 EXPERIENCES
Soak in Kaitoke Natural Hot Springs. Just a gentle 35 minute walk into some of Aotearoa's most natural hot springs set in beautiful native bush. Head in just before dark for a twilight soak. As the dark sets in, you'll discover a canopy of stars beyond the bush canopy. Look out for glow worms and listen out for More porks (Tasmanian spotted owl). Your eyes will adjust but don't forget to take a torch!
Nature bathing. Aotea allows you to get right up close and personal with mother nature, revealing so many of her natural healing properties. Local Vicky Kyan is Australasia's first Forest Therapy Guide, who can take you on a wellbeing wander, to experience nature in a new but familiar way. The wander takes you through sensory-based invitations to fully connect you with the now and what is going on around you. You can choose between a variety of beach and bush walks for this rejuvenating experience. Vicky also offers beach front eco retreat stays on Oruawharo (Medlands) for full immersion. Check out Vicky's business WaiOra Wellbeing here.
Discover our clear skies with wide eyes and find your inner universe. Away from the city lights, seeing a starry sky are a commonplace under Aotea's dark sky sanctuary. Whether you just take a minute to realise what lies beyond our planet's universe to appreciate your place in the universe, or you delve deeper and locate newborn stars on a dark sky tour with Good Heavens, staring into the starry wonders has more to offer your mental wellbeing than you might think. Check out this article from Calm Moment to learn a bit more about star-gazing and your wellbeing.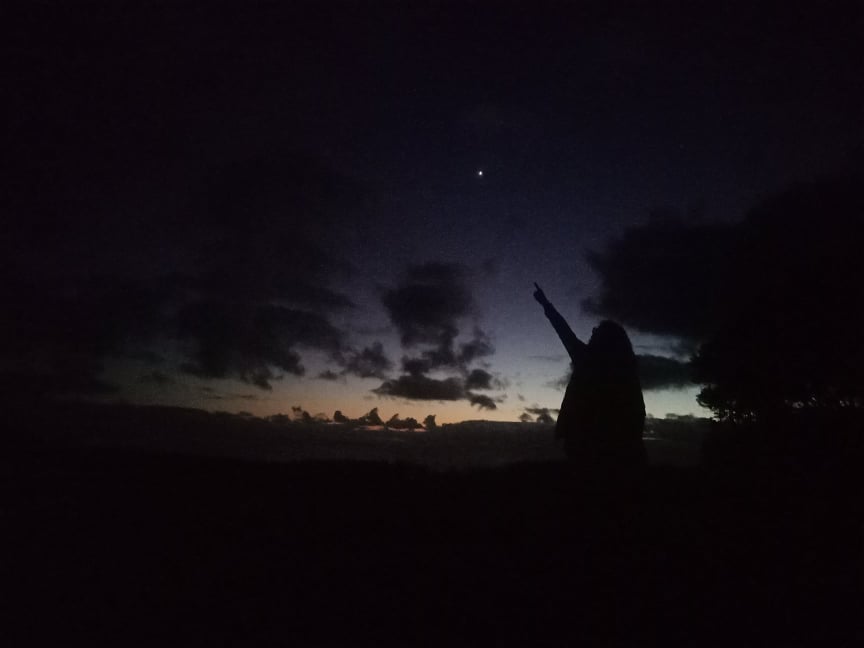 Move. Enjoy a local yoga class, or alone on the beach or at your accommodation. Walk along our empty beaches, or on one of the islands many short bush tracks. Get amongst the waves and feel the power of the ocean (check out our beaches for best safe places to swim) – 'wild' swimming, (particularly, through the colder months) is invigorating, plus cold water immersion is believed to soothe muscle aches, relieve depression and boost your immune system.
Take time to cook. Most of Aotea's places to stay are self-catered, with simple and practical well equipped kitchens. You'll find several stores on the island that stock a great range of ingredients with fresh local fruit and vegetables from Okiwi passion. Take your time, get creative and produce some nourishing meals – even more perfect on a rainy day. If you bring your fishing rod, you might be lucky enough to get some fresh kai moana to work with.
*Top tip: Trying out Okiwi Passion's micro green mesclun mix is a MUST for delicious, nourishing salads.
Just slow down – Looking after your wellbeing is often just about slowing down. When you arrive on the island, you'll realise this just happens naturally. You may have heard the term: 'Island time' – it's real!
NATURAL ISLAND-DERIVED WELLBEING SUPPORTING PRODUCTS
Kaitoke Wilds – Nourishing you from the outside in. Kaitoke Wilds is holistic, botanical and natural skincare founded and created by local Felicitas. Many plant- derived ingredients on the island support wellbeing with no harsh additives or nasties. These products can help you turn your everyday skincare routine into an uplifting ritual.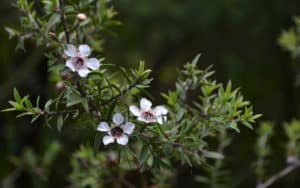 Also check out natural products from Sven's Island, Aotea Made, Aotea Embrace at the local galleries.
Honey! There are many beekeepers on the island producing manuka and bush honey. This honey can be picked up at any of the local stores or you can visit Great Barrier Island Active Honey's honey shop to look at their whole selection.
Flowers – Purchase a bunch of seasonal island grown flowers from Barrier Blooms. From seed to bouquet, local Monique creates beautiful bouquets perfect for bringing some colour and nature into your accommodation during your stay. Purchase these at Stonewall store or contact Barrier Blooms directly.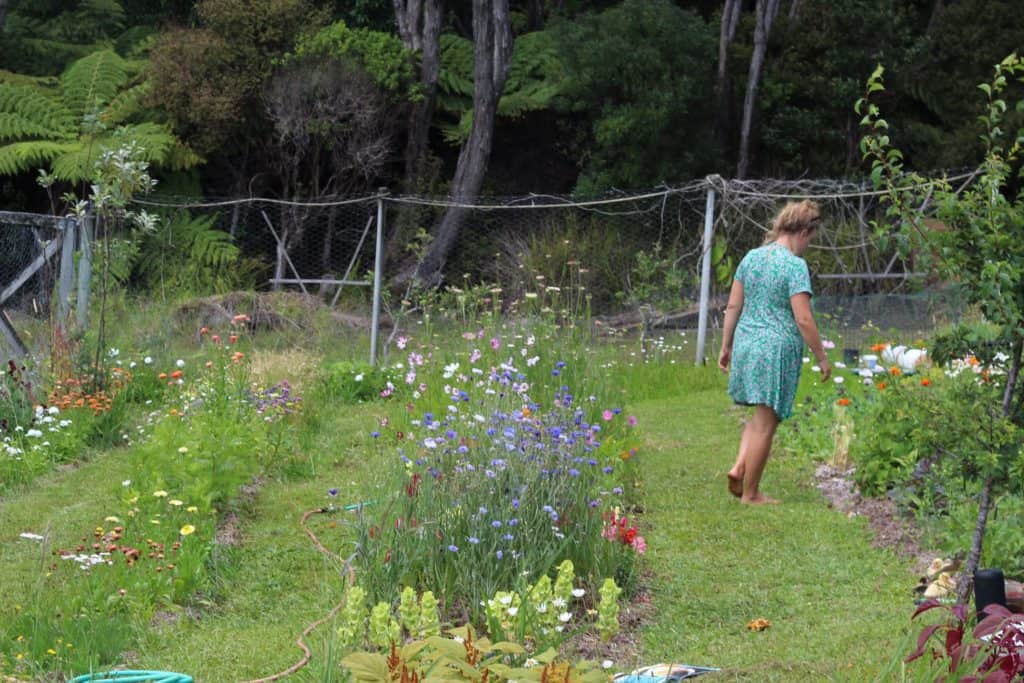 WHERE SHOULD YOU STAY?
Choose something simple:
Linga longa – Perched on the cliff overlooking Port FitzRoy harbour this studio has nothing but incredible views with access to lots of small native bush walks near by.
WaiOra Beach Retreat – As mentioned above, this beautiful beachfront accommodation is hosted by Vicky Kyan offering retreat holidays, full house hire or homestay/B&B.
Choose something boutique:
Borneo Bungalow – This newly built cabin is set in regenerating bush with views over Tryphena Harbour. Themed by by the host's many trips to Asia, you might just feel a world away from New Zealand!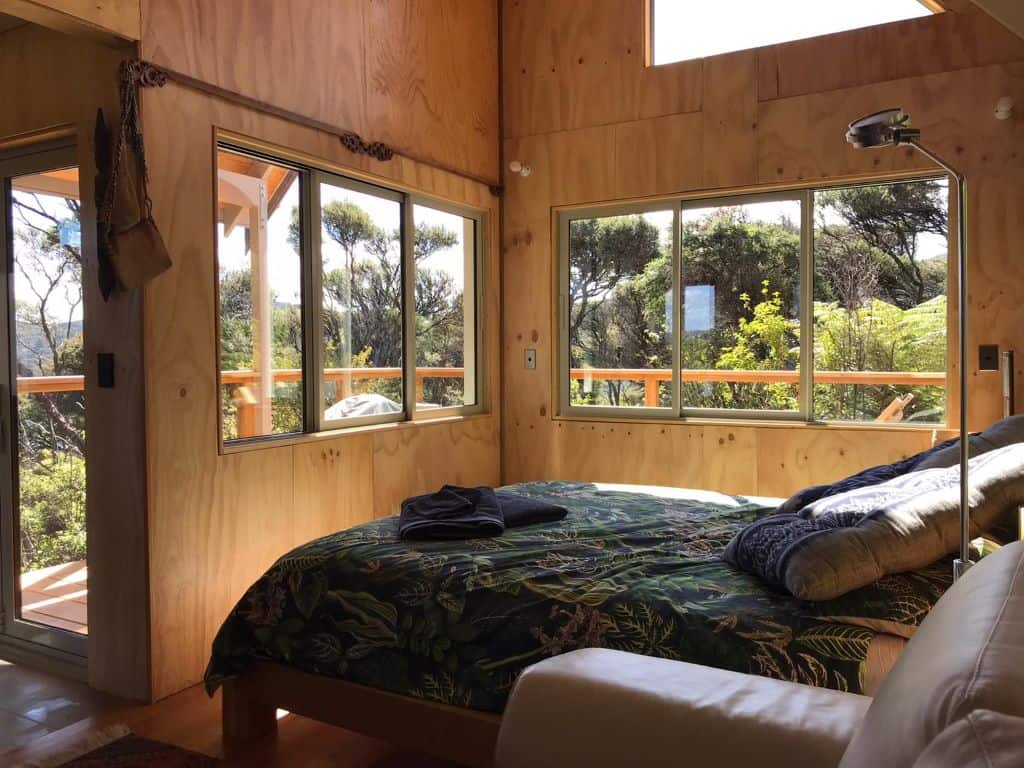 Fan Tail Stories – Set in a beautiful clearing amongst native bush, just staring out at the regenerating native Rimu trees is enough to help you along the way to pushing the reset button. With a balinese-styled outdoor bathroom, hot outdoor bath tub, spacious deck with yoga mats supplied the cabin is an ideal choice fr a wellbeing getaway.
Choose boutique with some quite special extras:
Jack Sanctuary – This luxury boutique beautifully finished and presented bach has a double outdoor bath tub set in landscaped gardens teaming with native birdlife, plus if you aren't quite up for full seclusion, you'll be a hop, skip and a jump from the pub, cafe and local store.
Oruawharo Cottage – An architectural masterpiece, mounted at the southern end of Oruawharo bay (Medlands) this modern property has panoramic along the west cost of Aotea. With its solid structure and huge glass bifold you wouldn't want to be anywhere else but curled up by the wood burning stove, reading a good book with a front row seat to watch the island weather unfold.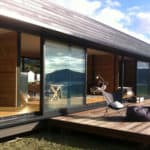 For more choices visit our accommodation section.