There's a climactic scene in Don E McGregor's latest book where a Barrier guerilla fighter and a wily Japanese soldier stalk each other in the rocky crags around Ruahine above Rosalie Bay.
Defiant Great Barrier Islanders have played a crucial part in thwarting a Japanese invasion of New Zealand and turning the tide of World War II.
It's great to read fiction set in familiar country and Don is one of several successful writers who have drawn inspiration from the motu.
Invasion New Zealand 1942 took Don nearly two years to write and is based on careful research and plausible military strategy. It's taking people to another time and mindset, he says. "Tryphena was all clear country for sheep farming, radios were expensive and people gathered round them for their news, and there was a real fear of the Japanese coming."
He has six published novels, including his "big one" which took five years, Wistful Legacy, set in Nazi Germany, and his "best one" Aisling's Cloud, about the founding of the Irish Free State. He is currently working on "my Roman novel".
"Everyone wants to write a novel. But you have to sit down and write a book. Don't let commonsense put you off and it takes forever," Don says.
Don can often be found at community market days selling and signing his books.
Jenni Ogden has two published novels and the latest is The Moon is Missing.
"It follows Georgia, born on Aotea, who meets Danny in New Orleans. But their love affair ends when Danny dies after mysteriously falling from a pā that looks very like the one at Awana. Georgia returns years later with Danny's child to find out the truth and make peace with her past …"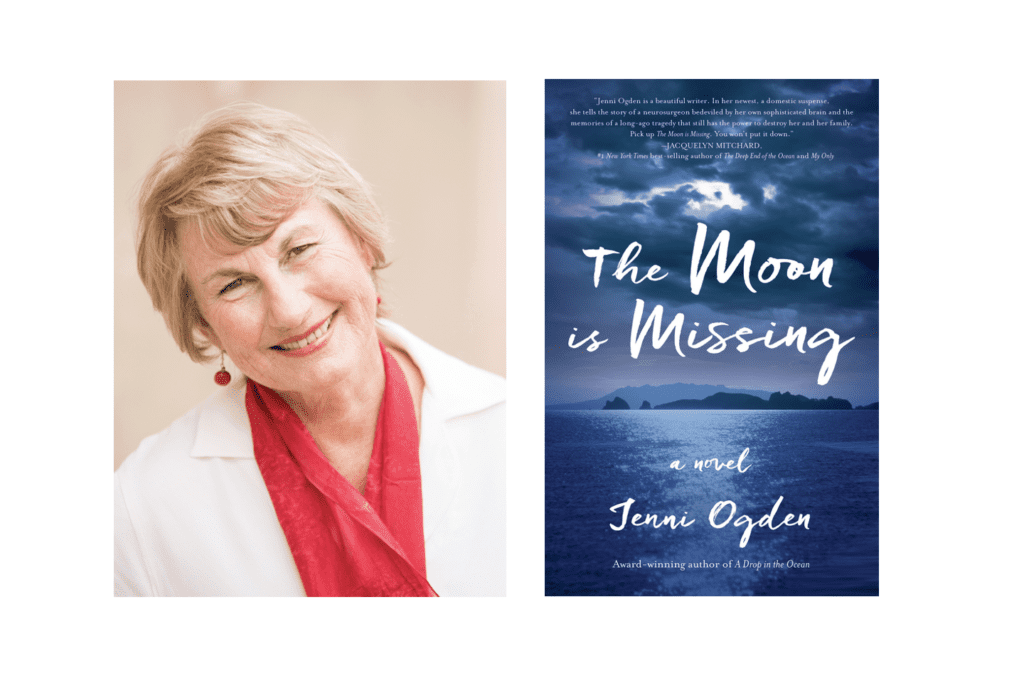 Jenni describes her writing as "book-club novels with a psychological or medical slant that explore loss, grief and forgiveness, the heartstrings that bind friends and family, and the search for a place to call home."
Her first novel sold 80,000 copies and garnered four international awards, but she says nothing beats local feedback. "My favourite moment was when Fenella told me that her mum, Nancy, already in her nineties then, was so immersed in A Drop in the Ocean that she didn't have time to go to the loo."
She has a completed novel with UK agents, is in the final writing stages of another and an unrevised manuscript in her bottom drawer which alternates between gum digging days and the present on Aotea.
"I read 50 or more novels a year, and reading other novels is the best training ground for a novelist," Jenni says.
Another island-inspired author is Lizzie Harwood who long-time residents may remember as one of seven children who helped their parents Marg and Vic Harwood run the Mulberry Grove shop, post office, telephone exchange and deliver the mail in the late 70s and 80s.
Aotea features in the opening chapter of her memoir Xamnesia and in several short stories in her collection Triumph.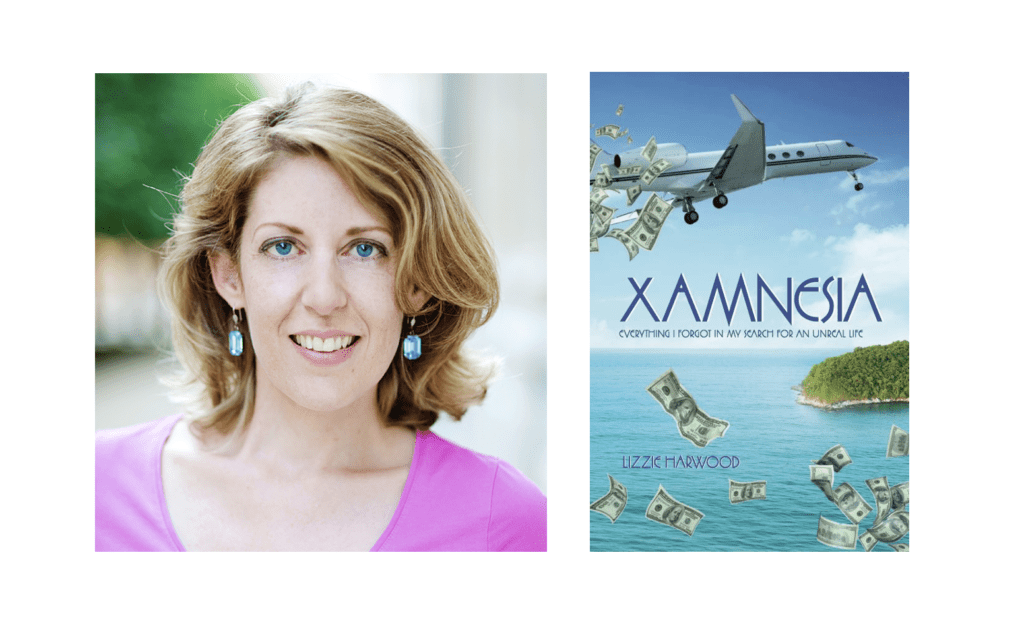 Lizzie is about to publish her first novel Polaroid Nights – winner of the Laura Solomon Cuba Press Prize – a crime thriller set in Auckland nightclubs in the 1990s. The kick-ass heroine – you guessed it – comes from Aotea.
"It is definitely the place that defined me growing up out of everywhere I lived. I love to visit with my family," Lizzie says.
Reaching further back other novels have been set on the island.
Tryphena Summer by William Owen – "the story of one summer in the lives of the settlers and sailors, when their destinies met and mingled" – created a bit of a stir when published in 1974 as readers assumed real people in some of its fictional characters.
Derek Hansen's Sole Survivor from 1994 – "disillusioned doctor unexpectedly inherits a shack but finds she has neighbours … three loners forced to come to terms with themselves, each other and the encroaching world" – became one of his most popular titles and was reprinted seven times.
Deborah Savage's Flight of the Albatross (1990) – in which "a German girl turns a Māori teen away from crime and toward first love and a life-and-death adventure'' – was also made into a movie and filmed on the island.
Does anyone know of other fiction set on Aotea?
Books available from:
Don E McGregor – http://donemcgregor.co.nz
Jenni Ogden – https://www.jenniogden.com/
Lizzie Harwood – https://lizzieharwood.com/
Written by Tim Higham, with the support of Destination Great Barrier Island.
Tim's Island Notes: Finding my place on Aotea Great Barrier Island will be published by The Cuba Press in November.