We caught up with Tim & Jane Herbst, owners of the Stay High Island Camping Co   to learn more about what they offer.
Tell us about Stay High Island Camping Co? What's your ethos and what do you offer visitors?
Stay High, Recharge, and Reset… This is what we are about what we are trying to embody in our little business.
Our business provides visitors with an epic and affordable way to fully explore the island, providing transport and accommodation all-in-one. Our offerings are designed to be used for camping at GBI's amazing DOC and private campgrounds, whilst providing wheels to explore the island seamlessly.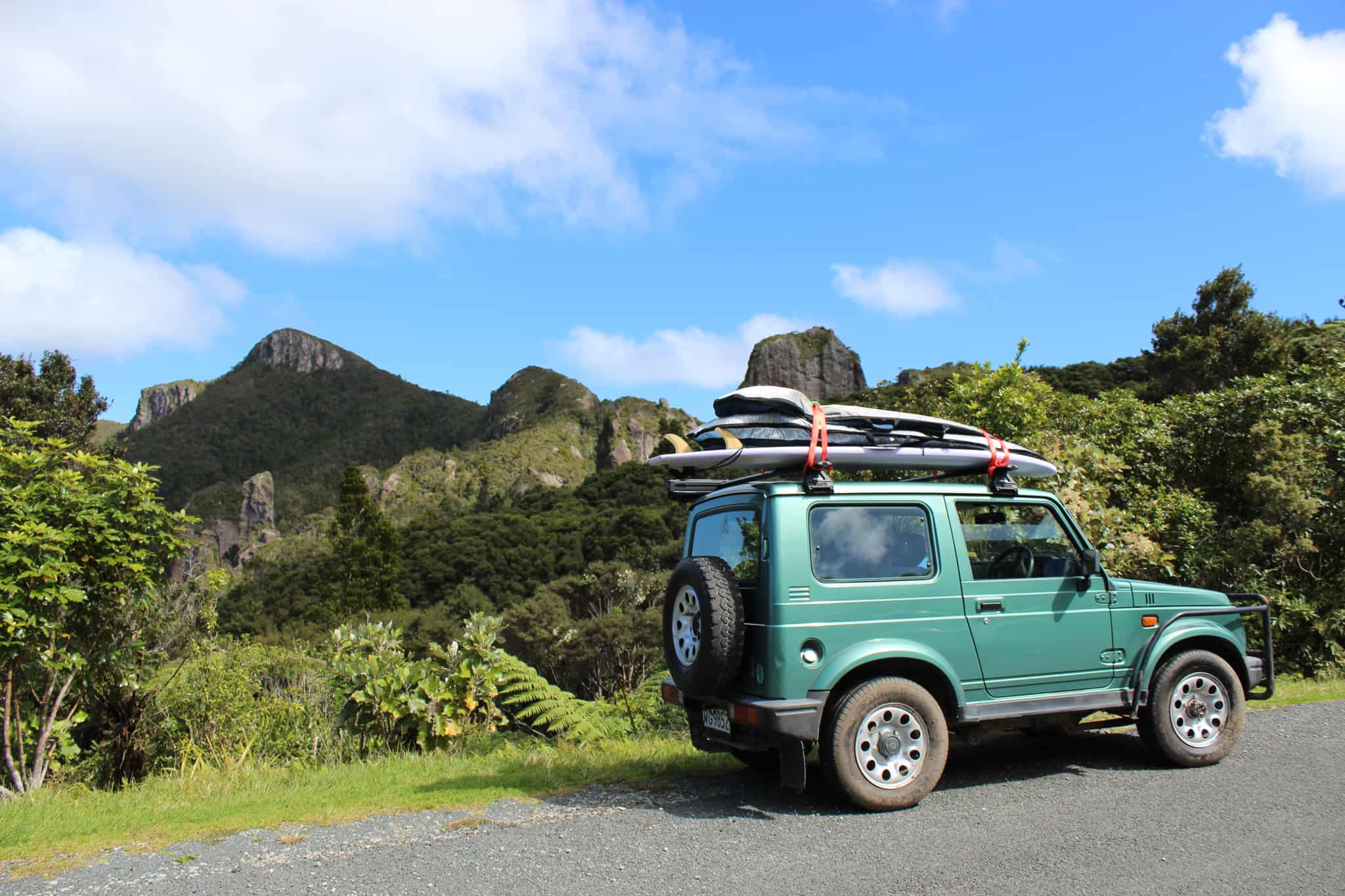 We supply Feldon Shelter Roof Top Tent vehicles with all-inclusive camping and cooking gear. Adventurers can turn up with their bare travel essentials, hop in one of our vehicles and make use of our quality equipment.
Our experience is geared towards couples, friends, and families – but most importantly anyone who wants a temporary escape from fast paced living.
We have four main products: the Stay High Roof Top Tent camping package, Stay Grounded ground tent camping package, Camp & Cook Packages, and basic rental cars, check these out and book direct on our website.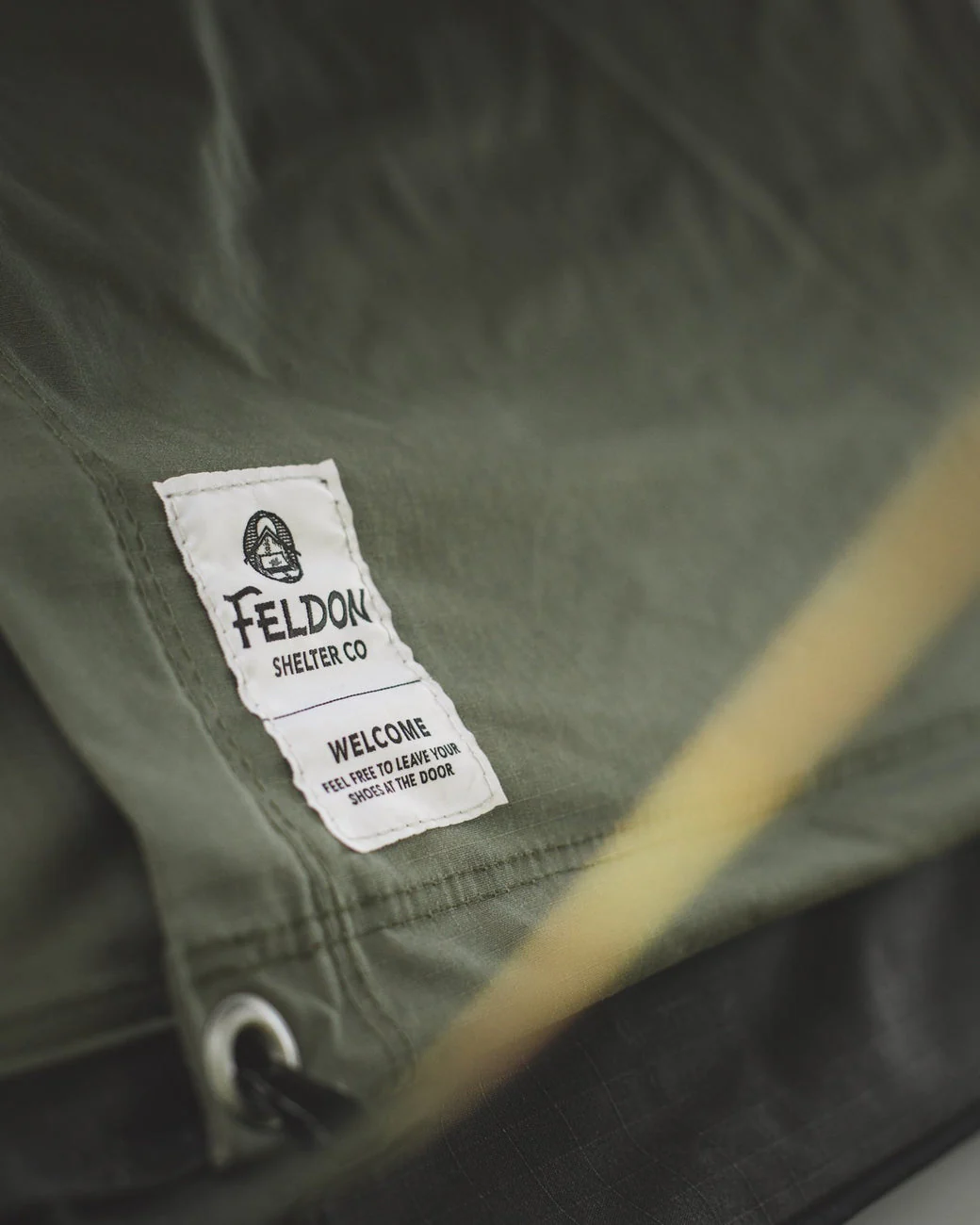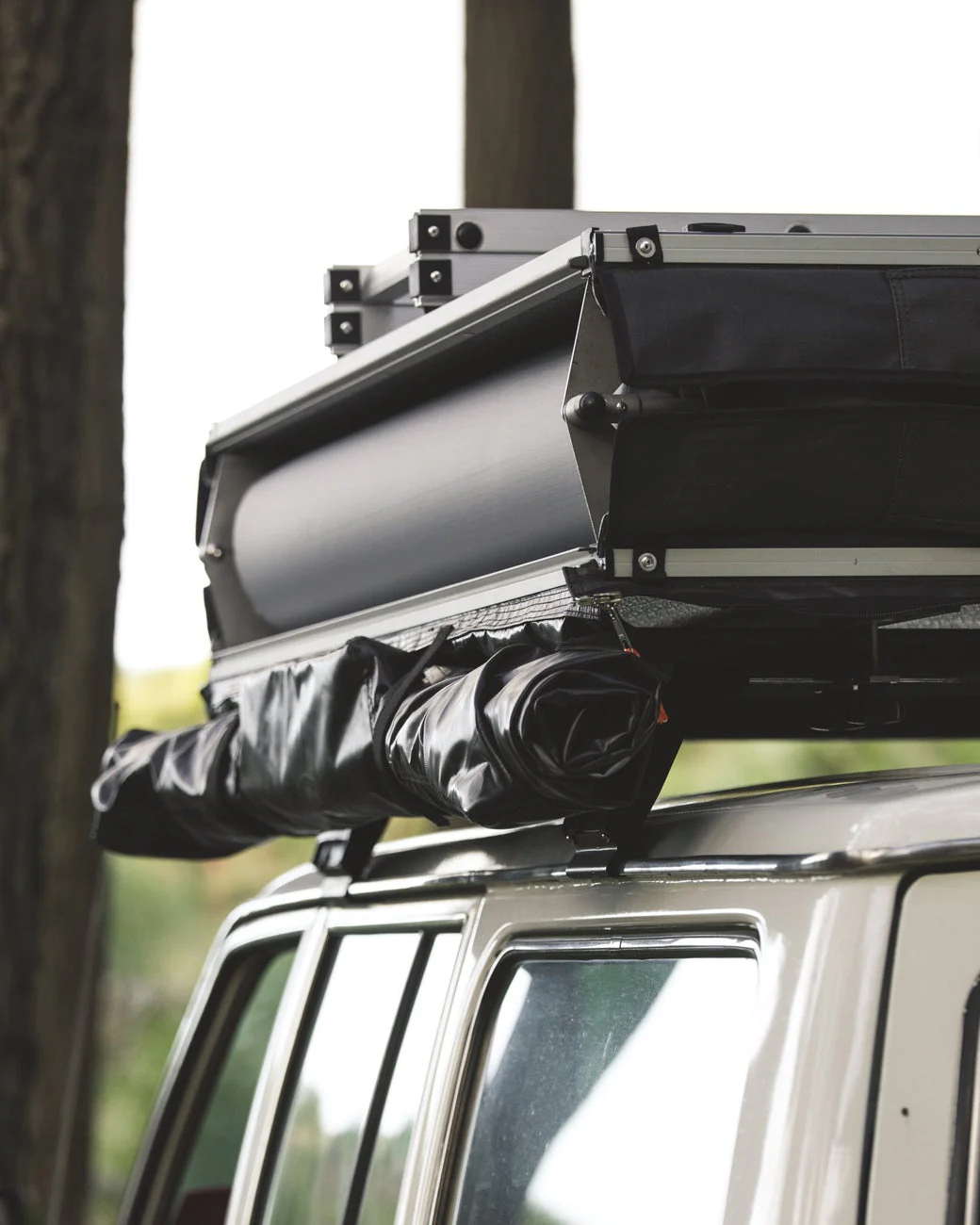 What's your story? How did you come to be on Aotea?
We are Janey, Tim, and Juni and live in Okiwi. We also work for a local holistic skincare company called Aoteamade. Janey makes all the products, and Tim looks after the Manuka plantation and oil distillery. We first found the island in 2010, and on a spiritual level we never left. It has shaped who we are and what we have become. We moved here in 2016 and have never looked back and Stay High Island Camping Co. began in 2022.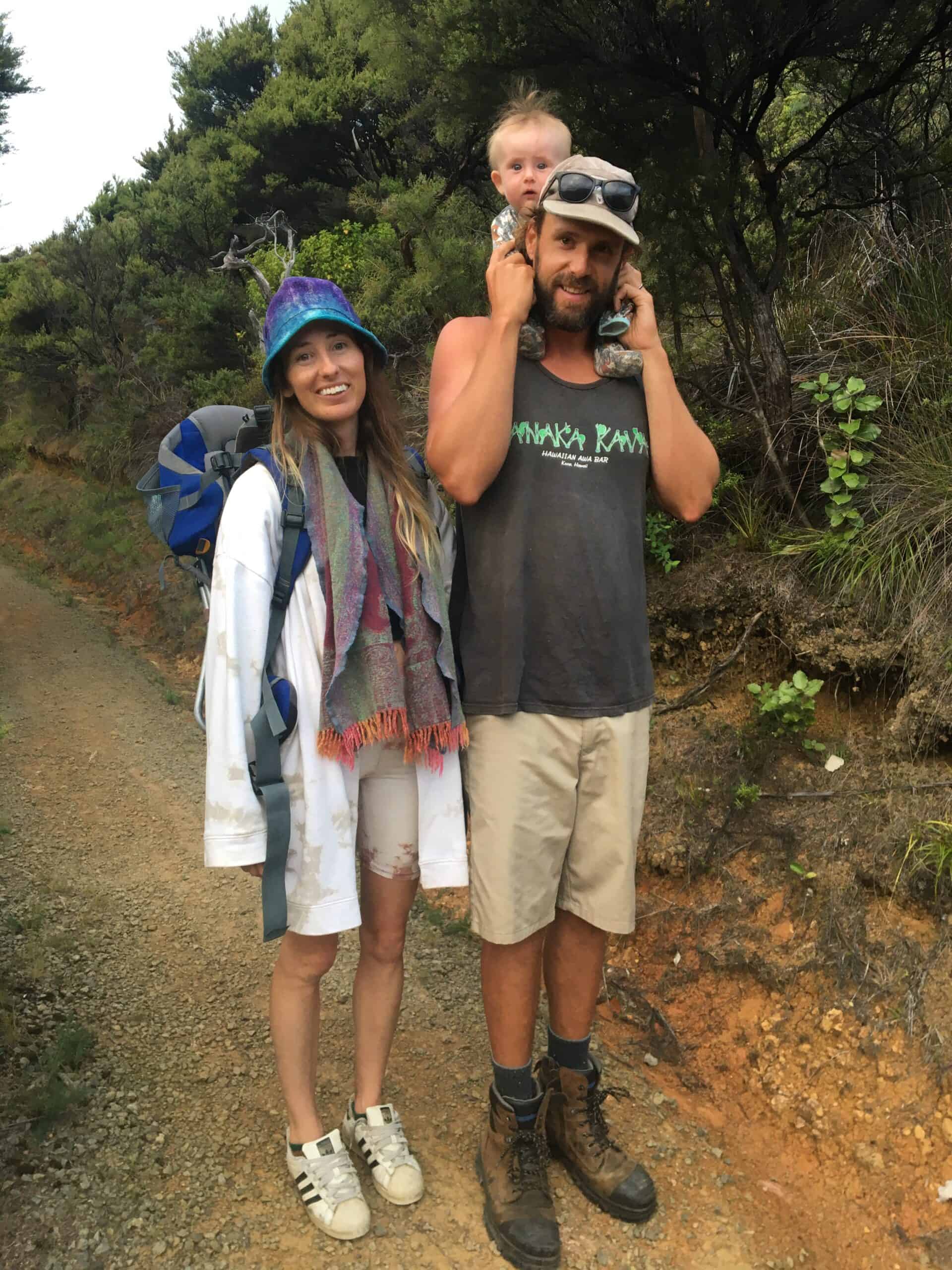 Janey is from the beaches in Sydney, and Tim, the beaches of Long Island, New York and the Big Island of Hawaii. Tim found the better version of Hawaii here on GBI during his travels to New Zealand. He lived in his van with his best mate at Whangapoua Campground up north for 8 months over the course of two life changing summers of surf. After that, it was hard to ever go back to anything else. While living in Sydney from 2013-2016, Janey and Tim holidayed to the island every year, then moved back to put down some roots.  Little Juni has thrived growing up in this amazing place with such beautiful people.
What inspired you to start Stay High Island Camping Co?
Every year, friends and family have visited and they have all left rejuvenated and supercharged. We would send them off in one of our cars to get amongst the unlimited amount of adventures on the island. They would return wild eye and excited.
Stay High Island Camping Co. provides fellow adventurers with an easy, affordable and adventurous way to explore The Barrier. We provide a low impact offering by bundling transport and accommodation all-in-one.
We've heard about some pretty special add-ons that you offer visitors. What are these unique add-ons?
Last summer, half of our travellers added our Organic Fruit & Veggie Box add-on to their camping package. The veggies are straight from our back garden. We feel a great sense of pride in knowing that our veggies provide people with nutritious island-grown meals on their adventure, whilst also reducing logistics and food miles.  The box is packed with seasonal veg plus fruits like plums, apples, figs, and melons.
We've also teamed up with local artisans Aoteamade and Aotea Roast.  Supplying Aoteamade Kawakawa Balm and Aotea Roast Coffee in our camping kits. We also naturally boast about other enterprising local businesses and encourage our customers to support local.
And of course – a Stay High Island Camping Co adventure would not be complete without the obligatory surfboard add on.
What do you most want visitors to experience when they come to Aotea and book a getaway with Stay High Island Camping Co?
We revel in seeing the feelings people get after their Stay High island adventure. We want the Island to send them back recharged. The experience provides a space for a reset – something that is becoming all too important in this modern world. We make a point of allowing people to let the Island to dictate the adventure. Of course, we suggest some spots but encourage them to go with the flow, slow down, and follow the path that has been laid out (unbeknownst to them).
Stay High Island Camping Co is not about a set itinerary drawn up by someone else, every adventure is unique.  People have really valued this so far. If enough people get a glimpse into the energy that the island holds and how the people of Aotea approach life, it will leave a positive lasting impact to the reality around us.
We like to describe visitors to Aotea as 'temporary residents'. What do you enjoy most about interacting with visitors?
Our customers are just incredible. The Stay High Camping Co experience spans beyond just a quick transaction. We have become friends with many of our customers that it is strange to call them customers!  We have joined in surf missions, beach days, hikes, camp outs and even play dates with the kids. With so many intending to return.
This is the aspect of Stay High that we enjoy the most, and it is something that we were totally unaware of before starting the business. Meeting excited travellers and providing them with an experience makes the whole journey worthwhile.