Discover arts and heritage on Great Barrier Island
Venture through our creative island. Follow our art trail and enjoy the variety of work on offer, chat to the artists and discover what has inspired them to live life to the full on this island, Aotea. Buy local, purchase a piece of Aotea, a long lasting connection to the land and people.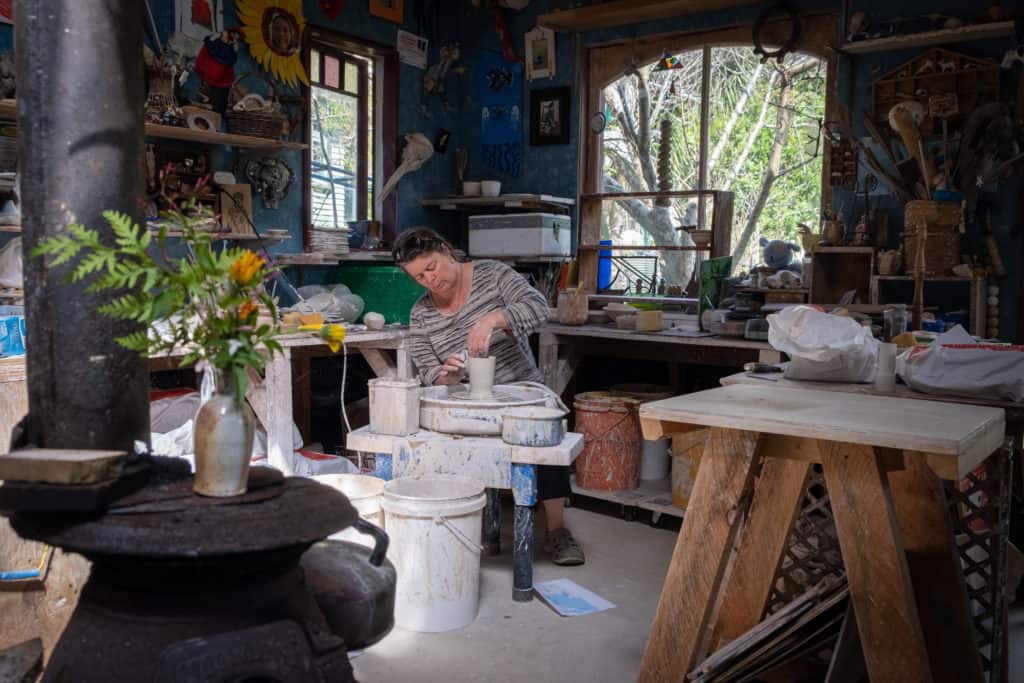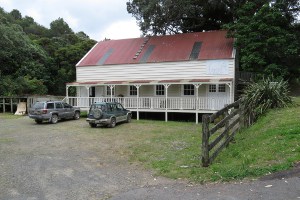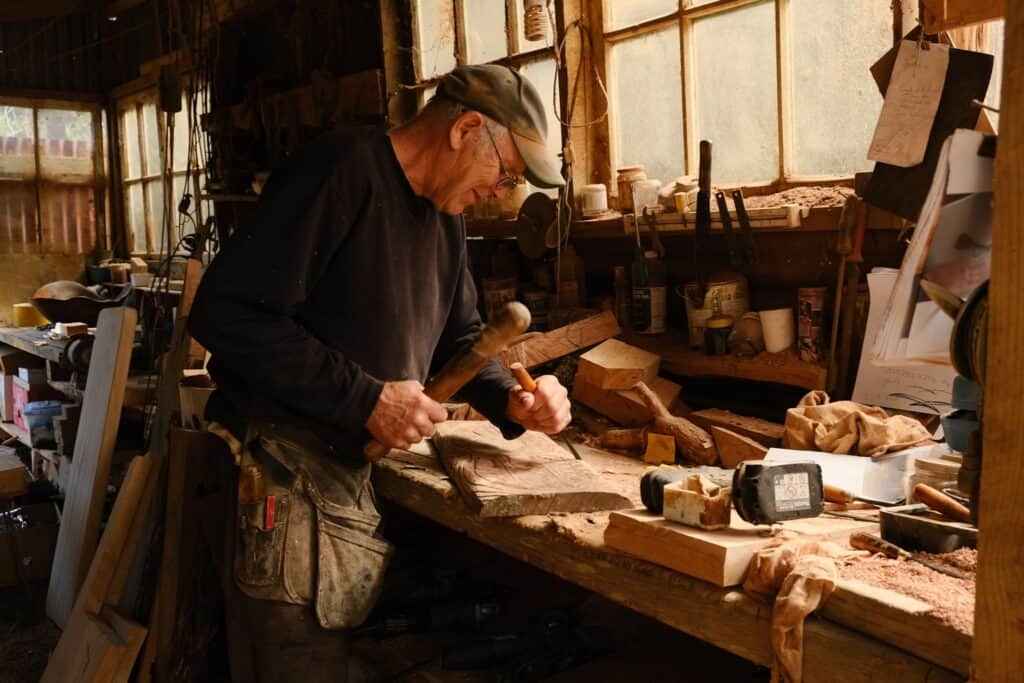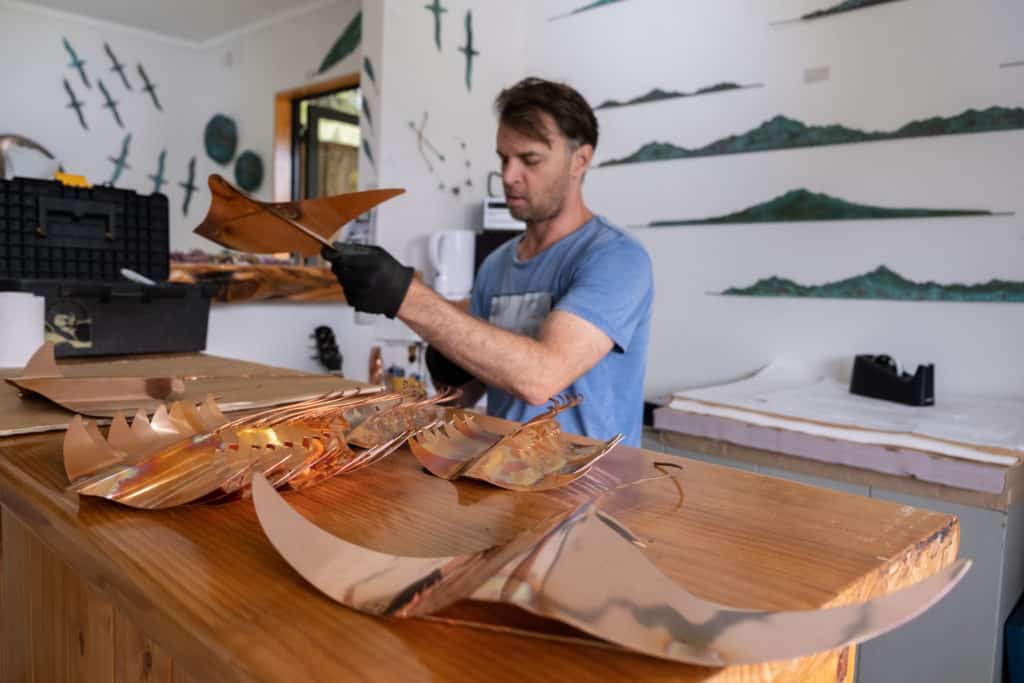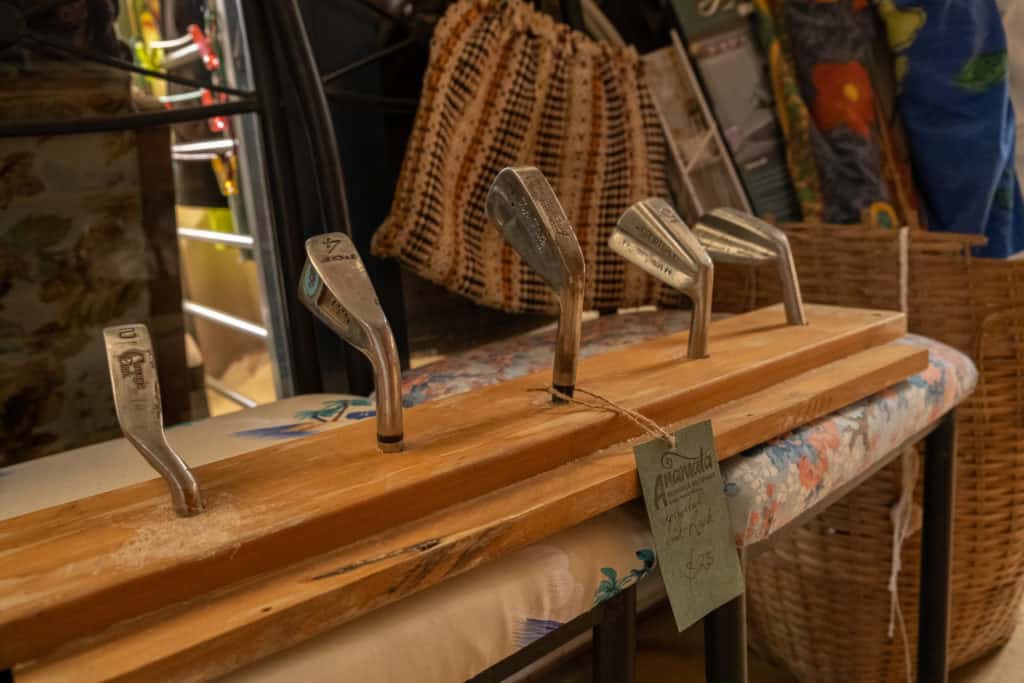 Starting close to the wharf in Tryphena, pop into Sarah's pottery in Shoal Bay. There are plenty of recycled projects to admire in the garden of this talented and friendly potter, too.
Another friendly face can be found at the Elephant gallery in Puriri Bay, where Marion has an excellent supply of beautifully knitted clothing for new-borns and small children, the popular Bee Glad Honey Bee wraps and stunning works from island creatives.
Continue onto The Black Cow in Schooner Bay which showcases work by woodworker and painter Peter Edmonds and painter Fenella Christian. The door is open 24/7 and an honesty box offers buyers easy access to some of the quirkiest art on island. Its picturesque location is the perfect setting to enjoy a packed lunch.

In Claris, you'll find the Milk, Honey and Grain museum where you can gain insight into the island's rich early settlor history. Also in Claris the Aotea Community Art Gallery provides exposition and retails space for a wide variety of arts and crafts from locals or artists with a local connection. Close proximity to the airport makes the perfect place to dash for that last souvenir or gift, once you have checked in for your flight. You can check out whats exhibitions are on on their facebook page.

Just across the road from the above gallery, you will find Patina, where Vivian, Daniel shows off and sell their skills in working with copper and wood. The copper kina are to die for. Go on, you know you want one.

In Okupu you will find Monique Endt in her studio/gallery over the summer. Monique paints the natural world of Aotea in the most exquisitely unique style, so indulge in an original Endt from the artist's easel or buy (and send) some of her stunning post cards.

One last stop, Anamata recycle centre, not your typical gallery but the team are a crafty lot who manage to turn trash into treasures, you never know what you might find.